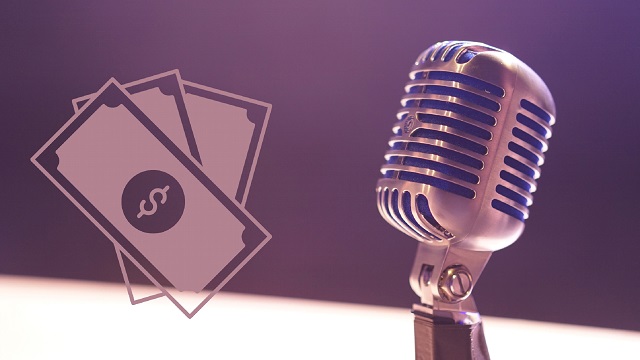 One of the biggest reasons that artists join Mdundo is to be able to monetize their music. Every artist wants to be able to see a return on their investment, to make more money than what they spent making their music. An artist who is not able to make money from their music will not be able to support their music career for long and will eventually have to give up and focus on something else.
HOW MDUNDO MAKES MONEY:
Before getting into how an artist can make money on Mdundo we must first look at how Mdundo makes the money that it uses to pay the artists on the platform. All the music on Mdundo is free to download and stream for users. It is paid for by advertisers. Mdundo approaches various clients and businesses across Africa to advertise their products and services with us. Once a client reaches an agreement to advertise on the service, we add advertisements for their products on our website and in our app. On average Mdundo runs 10 to 20 campaigns every year. Some of our users also subscribe to our premium service to remove the frequent advertisements before the songs.
HOW ROYALTIES ARE SHARED:
Now that we know how Mdundo makes money the next thing is to look into how Mdundo shares the revenue that it has made. Revenue made by Mdundo is split in half, with fifty percent of it being paid out to artists as royalties. The payout is weighted, with the artist with the highest share of downloads having a similar share in royalties. For example, an artist with fifteen percent of total downloads on the platform will receive fifteen percent of the royalties being paid out to the artists. During the payment period, your download share is calculated and then multiplied by the total royalties to determine how much you are going to receive as an artist. Due to changes in the total downloads and the amount of money that Mdundo makes there is a fluctuation in the payouts. The same number of downloads will not lead to the same amount of royalties being paid in every payment period.
HOW MUCH HAVE YOU EARNED
Artists can check the number of downloads they have and also the amount of money that they have made on Mdundo by logging in to their profile and clicking on their stats tab. The stats tab is also where the artist can fill out their payment information and also request payment. Once an artist has filled out their payment information they can proceed to make a payout request by clicking on the "Request Payout" button. Please note that Mdundo only makes royalty payments in January and July. Payments can only be made once an artist earns more than $1 (one US dollar) and is paid to your mobile money account. Any payment request made will be processed during the next payment period.
HOW TO INCREASE DOWNLOADS:
The only way to make more money on Mdundo is to increase your downloads on the platform. More downloads will allow the artist to get more of a revenue share when royalties are being paid. Here are some activities that artists can do to help grow their downloads.
⦁ Regularly update your Mdundo account with new music and lyrics
⦁ Share your profile with your followers
⦁ Let Mdundo know when you have uploaded new releases, we are happy to push your content into our playlists.
Mdundo continues to work to bring more value to the artists on the platform and is always looking for new ways to help the artists to monetize their music so that they can make the most out of all of it.
Learn more about Mdundo at mdundoforartists.com
And finally, you can subscribe and get unlimited DJ Mixes on Mdundo.com here:
SUBSCRIBE NOW