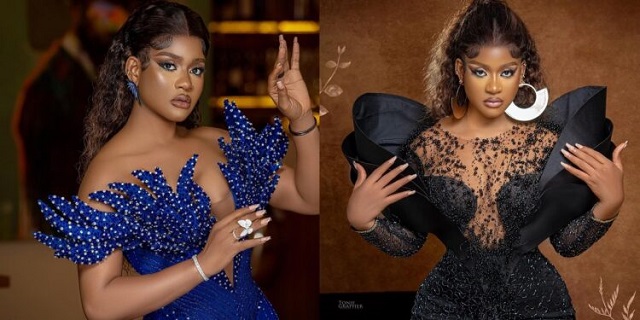 Big Brother Naija Season 7 winner, Ijeoma Josephina Otabor, also known as, Phyna, has revealed that she is getting threats over her life.
The former Big Brother Naija housemate, took to her Twitter page to share the message she got from an anti-fan who wished she lost everything she had and died.
Seeking her old life back, she admonished her fans to desist from "doing too much" so they could shine.
Furthermore, she shared a GIF where she held her phone with the words on the screen reading, "I just wish you slump and die. You are doing more than yourself, Madam Manage me beggar of love. I just wish everything you have now goes down the drain. I just hate hearing or seeing anything about you. Useless weena. Restless weena."
Reacting to the bad wishes, Phyna expressed her desire to have her old life before the show back.
According to her, all the people who hated her had won because she was taking a break from doing too much.
At this point everybody who don't like me wins, and I'm sorry you don't like me,
I hereby say I will no longer do too much and I will take a break to alllow you and those you like shine, just stop the death threats already, but the using fake account? pic.twitter.com/tFLq9HxBOI

— PHYNA🎙 (@unusualphyna) March 14, 2023