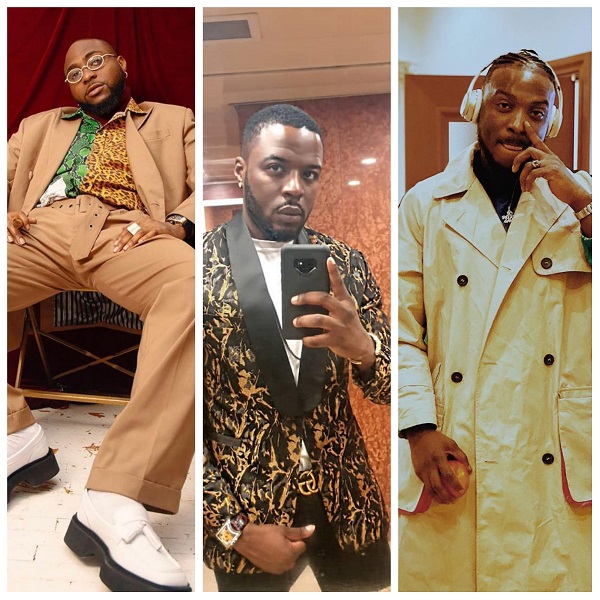 Golden Boy CEO, King Patrick has called out Davido and Peruzzi to pay up Royalties and credits that DMW owes his label.
According to him, Peruzzi was kicked out of medical school due to financial issues in 2014 in which he intervened and signed him.
In a series of tweets, Patrick with the handle on Twitter:@kingpatrickgb stated that Peruzzi was signed to Golden Boy and breached their contract by signing a deal with Davido.
He also added that he brought it to Twitter due to the ongoing delay about the case in court.
" Instead of letting Davido know that he is signed to me, Peruzzi presented me as just the guy that helped him shoot his video."
He further added that all he wants is Royalties and credit that DAVIDO MUSIC WORLDWIDE owes GOLDEN BOY ENTERTAINMENT.
"I have moved past wanting our brotherly relationship back, now all I want is my due compensation. I cannot be cheated out of this unjustly. #SurvivingPeruzzi."
The three named acts above are currently trending on Nigerian Twitter without a word yet from Peruzzi nor Davido.
Share your thoughts below.
See Twitter thread below:
1. While they are delaying this case in court, I have also brought it here for Twitter to see my reward for helping @Peruzzi_VIBES
Be the judge and ask yourself if this is fair. #SurvivingPeruzzi

— King Patrick 👑 (@Kingpatrickgb) January 15, 2020