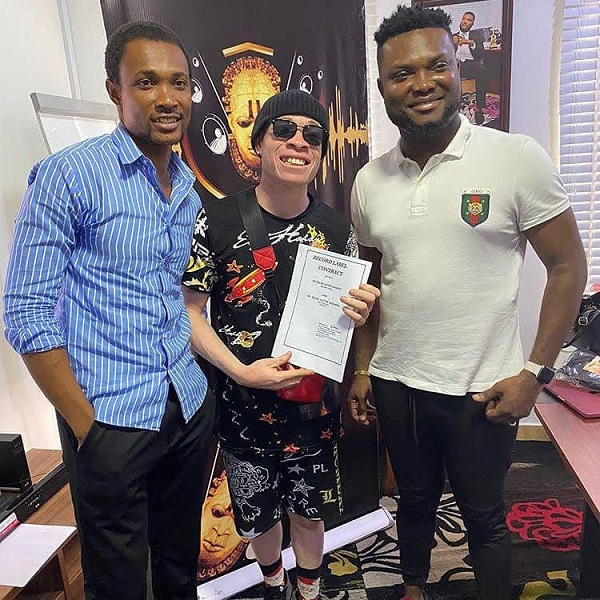 Dr Dolor Entertainment keeps growing as record label boss, Dr Dolor signs a new recording artist, Afin Osha.
According to Afin Osha on Instagram: @akinosha he stated, "I didn't come to play the game, I came to change the game."
Dr Dolor further took to his Instagram handle: @drdolorofficial to unveil his new act with the caption;
"@afinosha Mosquito nor go bite you! Malaria nor go touch you!! I got you covered under my canopy!!! Baba God don sign your document. Y'all go follow him."
In another post Dr Dolor also teased an upcoming collaboration between Afin Osha and Nikita to drop soon.
Share your thoughts below: