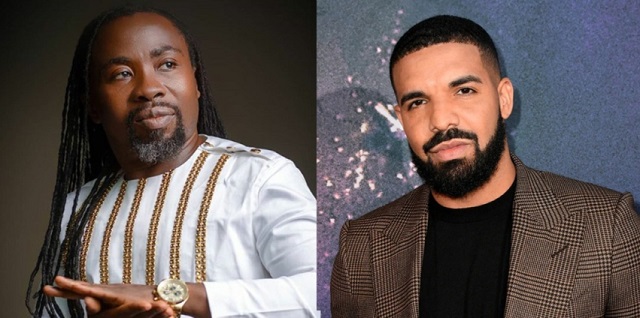 Ghanaian musician, Obrafour, has issued a lawsuit to Canadian rapper, Drake, over the unauthorised use of his song without permission.
Drake sampled Obrafour's, 'Oye Ohene' remix in the, 'Calling My Name' off his album released in 2022 titled, 'Honestly, Nevermind.' 
According to the Ghanaian legend, Drake had earlier sought permission which was denied but the rapper nevertheless went forward with the sampling.
With the mouth-watering settlement that accrues from copyright breach, Obrafour might be in for a big payday should he convince the court.
Speaking on the case, Obrafour's lawyer, Imran Ansari stated that the Ghanaian musician is the lawful owner of the copyright both in Ghana and in the United States, and Drake's use of the song was unlawful.
"In 2003, Obrafour, an acclaimed music artist from Ghana, released a popular song called "Oye Ohene (Remix)." Not only is he proud of the creative work that went into his song, but he is also the lawful owner of the copyright behind it, both in Ghana, and here in the United States. Unfortunately, this ownership was not respected by the internationally known music artist Drake, who sampled it directly in one of his recent hits, "Calling My Name".

"Drake did so without getting permission from Obrafour to use the song, without giving any credit to Obrafour, and without compensating Obrafour for its use. In fact, mere days before Drake released "Calling My Name," he tried to secure the rights to use the sample. But rather than waiting to make sure Obrafour gave permission, which Obrafour did not, Drake released the song regardless. Obrafour now seeks the respect, recognition, and compensation he deserves for use of his creative work."
Meanwhile, in the case that was instituted in the Southern district of New York, Obrafour presented the court with 4 exhibits to prove his lawful ownership of song. The Ghanaian asked the court for a number of prayers including a payment of damages not less than $10,000,000.
Copyright infringement is becoming a more common phenomenon in music as digitalization is making it easier for artists to flag similarities.