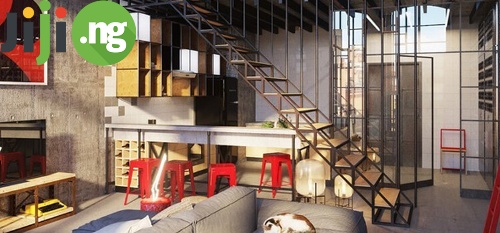 For a long time, two-level apartments were associated with expensive premium apartments. Now, developers often build residential complexes with mansard outbuildings of economy class, which the middle segment can afford. According to the research results, two-level apartments are more expensive than single-level apartments by only 25%, which is not so much.
In this article, our experts will tell you how to choose the two-level apartments. On Jiji, the largest Nigerian marketplace, you can find all kinds of properties in Nigeria https://jiji.ng/real-estate at the lowest prices!

What aspects affect the choice of a two-level apartment
Two-level apartments are often chosen by people who need a lot of space, since they are more like a private house. So people who for some reason cannot move out of town can have the same living conditions in a two-story apartment.
An important role in buying an apartment is played by the location of the residential complex. Geographical location plays a role in the pricing of any housing. As a rule, the closer to the center – the more expensive. For example, new buildings in the center of big cities are equipped with comfortable penthouses, which can be turned into two-level apartments.
What you need to consider before you buy a two-level apartment
A two-story apartment is a premium-class apartment. You should consider that its arrangement – repair, design – will cost you much more than for a one-story apartment. It should also be taken into account that the two-level apartments can be inconvenient for the elderly and young children. For example, a staircase, which is an obligatory element in the arrangement of an apartment, can be dangerous for the small and elderly residents of the apartment.

Two-storey apartment: design and repair works
The staircase is the main design element that distinguishes a two-level apartment from an ordinary one. Many customers worry that for families with children and older people a two-storey apartment may not be practical.
Nevertheless, this element of construction with proper design does not pose any danger. For example, designs with monolithic handrails will be convenient and very safe, and the usual straight steps are usually designed for the average human step. You can also consider the design of the spiral staircase – it is small and perfectly combine with any design solutions.
When ordering services in architectural bureaus, sketch design can cost you more than for an ordinary apartment. The task for designers will be to design two different housing spaces in the same style.
If you can not part with an active urban life, but at the same time you want more space – two-level apartments will be a good alternative to a country house.