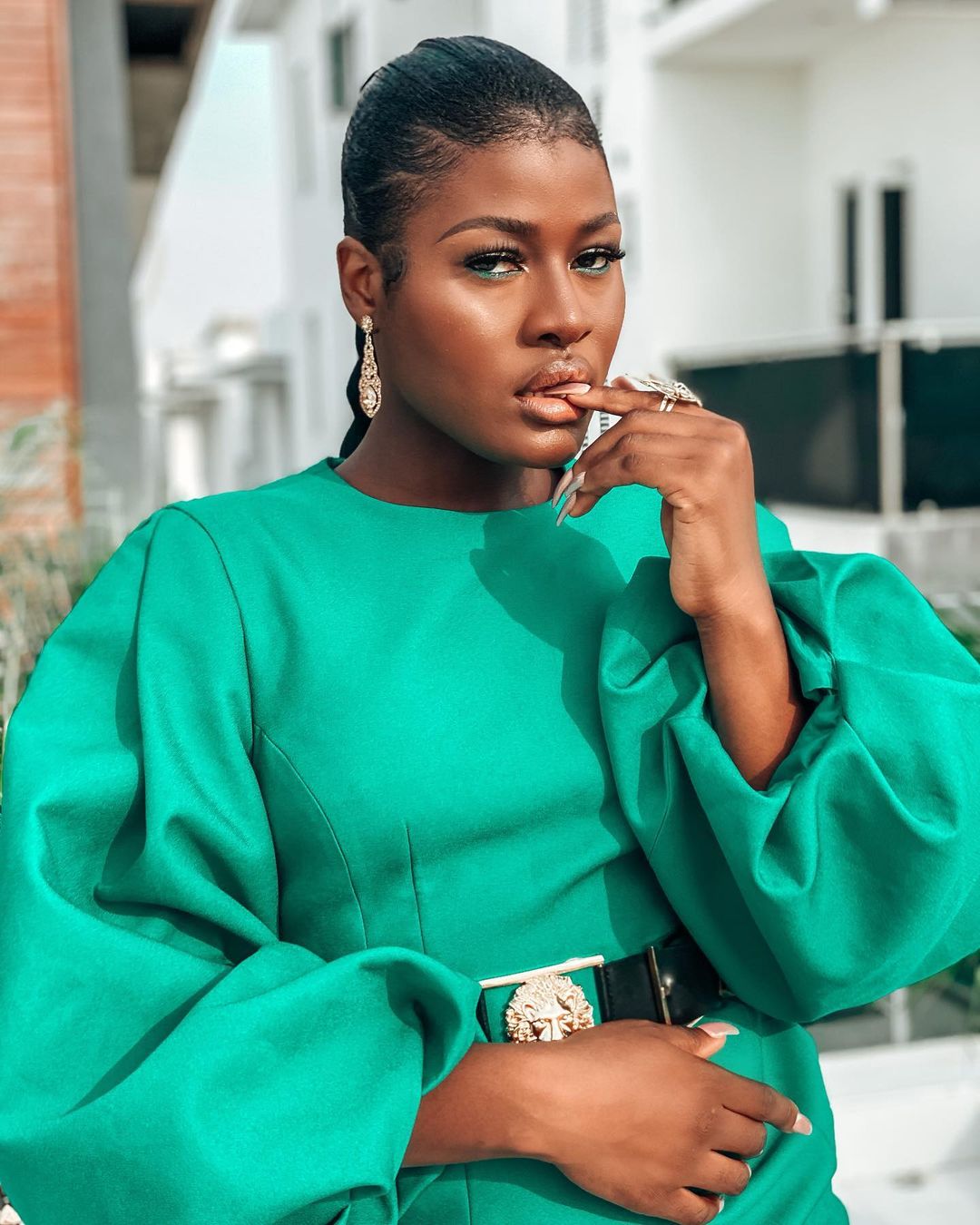 Ex BBNaija housemate, Alex Unusual has used her social media platform to shine more light on drug abuse.
The actress and model took to her Instagram story to question the reasoning behind incessant drug abuse.
"I know most times I say it nicely but it still baffles me. Why will an adult even get involved in the first place after seeing what it has done to others? Exception to those that get addicted to it because they were sick and placed on medication. I have heard of such cases but the fact that one will result to drug abuse is sad." 
According to the United Nations Office on Drug and Crimes (UNODC), about 15 percent of Nigerians use illegal drugs regularly and suffer from a drug use disorder. Most of the regular consumers are youth.
While the government struggles to clamp down on abusers, the media, celebrities and NGOs address the issue by enlightening the public on the dangers of drug abuse.
"It does no good. Stay away from drugs!!," Alex advised.
She also put out some words of advice for people who are depressed and feel alone.
"Hang in there if you are going through a lot. I know that it feels like nobody understands your pain, you get depressed, tired, you feel alone, but please, drugs and suicide is never an option."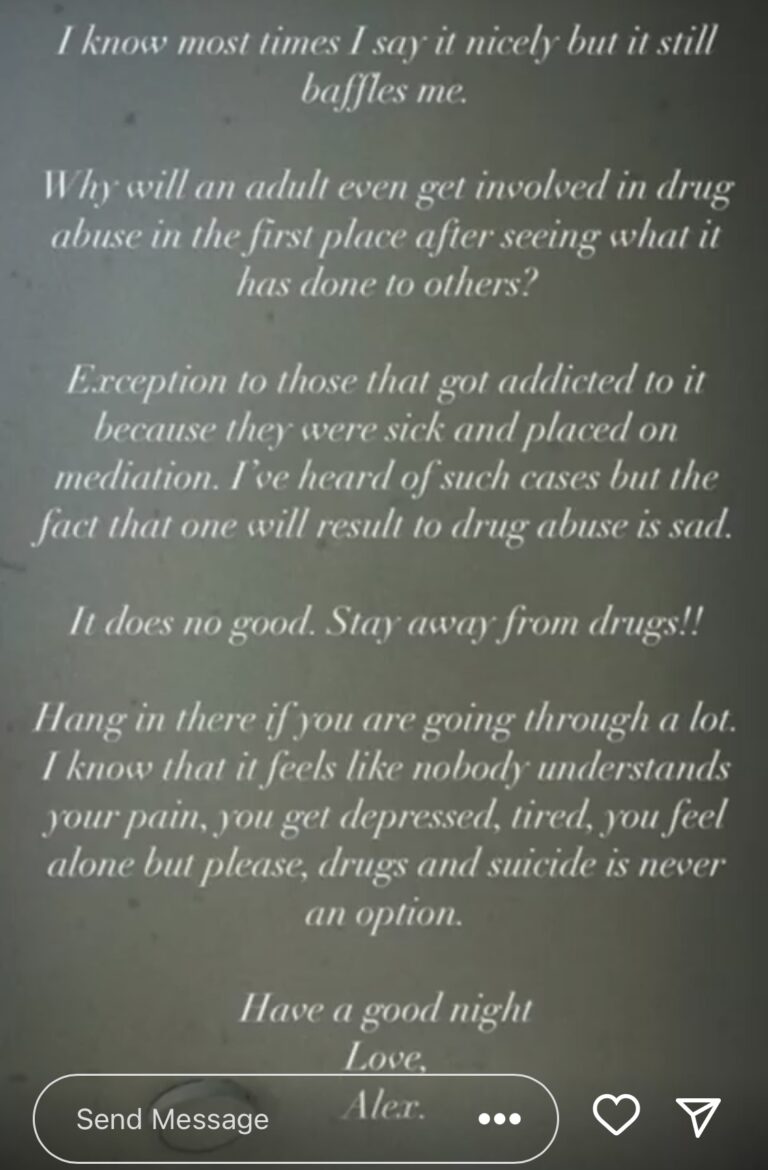 Meanwhile, the reality star once revealed that the three things she could never do regardless of peer pressure are dating married men, smoking and using drugs.