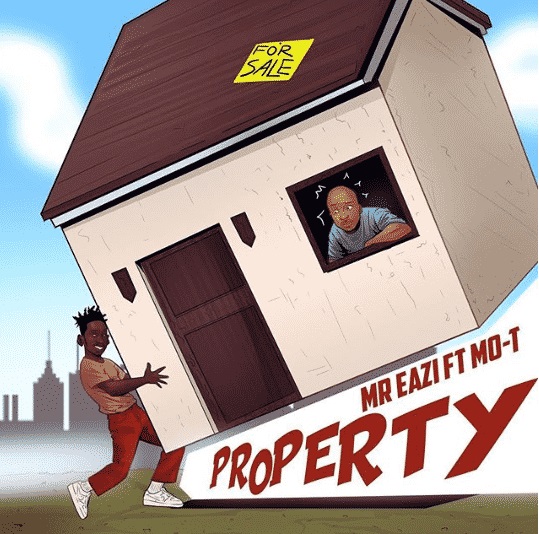 A couple of days back, Mr Eazi released a new single entitled "Property" alongside South African trumpeter, Mo-T from Mi Casa.
The production was good, the structure of the was prefect, vocals are clear and the sound quality was just perfect. Mo-T's trumpeting was a perfect spice to the song.
The song "Property" is an infectious love song that sees Mr Eazi vowing to lay it all for his love. Eazi preached his generosity and also stated he won't do 'his baby' any wrong.
The video for the song which was directed by JM Films Production was set on an empty road, with descriptive lyrics, playful choreography and also included a street choir.
With the knowledge that Nigerian's easily get bored, Eazi kept the song short and precise. 2 minutes and 24 seconds was just perfect, and would only have you repeating the song.
The Banku music pioneer didn't do anything wrong on this one and it should be topping charts in the coming weeks.